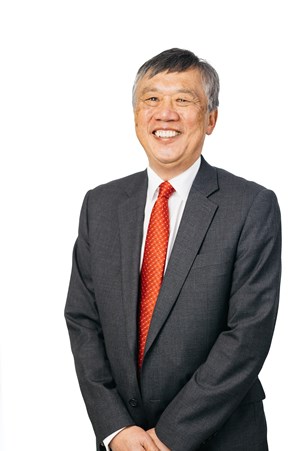 Leslie joined our Board of Governors in January 2019 and was appointed as Chairman in June 2022. With more than 40 years' working in the Financial Services, Leslie has brought a significant knowledge and experience, having held a number of Senior Executive and Board positions across a variety of different sized businesses and jurisdictions, from a major international bank in the UK to an Offshore Life Company in the Isle of Man. Leslie is well-versed in Education as he was a lecturer in banking and also a Chief Examiner in the writing of two final BSc (Hons) Financial Services exams for the Chartered Institute of Bankers and the University of Manchester.
Having moved to the Island from London in 1996, Leslie is proud of the Isle of Man and our community.
Outside of work, Leslie enjoys spending time with his grandchildren, gardening and getting out for a round of golf at Castletown.
We asked Leslie why he is a champion of UCM. He said: "I believe UCM is a tremendous asset for the Isle of Man and I want to be able to use my knowledge and experience to help consolidate that position and work with the Senior Leadership Team to prepare for the uncertain and rapidly changing times we have ahead."