Are you aged 18 years or above?
Has the current pandemic caused you to rethink your future and consider upskilling or reskilling to adapt to new challenges?
We are offering a range of new courses and initiatives which we hope will help you to gain the appropriate skills and knowledge to progress in your current employment path, or start fresh in a new career!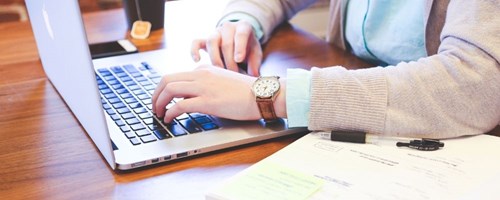 The LEARNING cOMPANY
We have recently employed graduates with degrees in creative, digital, business and IT related areas, to be Digital Learning Designers in our 32-week paid programme known as the 'The Learning Company'. The project aims to provide experience and a safe creative space for skilled graduates to develop their industry knowledge. Find out more.
GIVE YOURSELF A BOOST
Need to enhance your current skills? We are offering more funded places on a wide variety of courses, at various qualification levels. This will not only help you to gain more qualifications but also build confidence in your area of expertise, so you can seek better employment opportunities.
Subjects

Courses

Administration & IT

IT in BUsiness (PDA Level 3) FULL
Microsoft Office Training Courses

Art, Design & Media

Technical Award in Interactive Media

English & Maths

Finance

Hospitality & Catering

Award in Nutrition (Level 2)
Award in Food Safety in Catering (Highfield Level 2)
Award in Food Safety in Catering (Highfield Level 3)
Award in Health and Safety (Highfield Level 2)
Award in Customer Service (Highfield Level 2)
Professional Cooking (City & Guilds NVQ Level 3)

Wellbeing
THINKING ABOUT your future?
Need to move up in your job? We have developed a series of short courses, which will help you to progress in the construction, health & social care and digital sectors, amongst others. Courses will start at different times in the year; please see here for more information.
considering SWITCHING UNIVERSITIES?
We understand that life doesn't always go to plan; we are here to help. If you are considering transferring your studies to University College Isle of Man, please see here for more information.