Our Leisure & Recreational courses cover a range of topics including: business & technology; creative arts; food & drink; general interest; health & well-being; and languages.
With over 200 courses starting in the new year, we are sure you can find something that will inspire you and rejuvenate your life.
To find out more and to enrol on these courses, please click the 'Leisure courses' button below.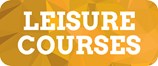 Watch this short video to learn how to enrol online.
​Click here to download the Leisure Guide
If you have any queries, please contact ace@ucm.ac.im